TAKA Trust : A Better Education for a Better Future
Three out of every five young people living in areas of high deprivation stay there for life. That's simply not good enough. The TAKA Trust seeks to provide our tamariki with access to the things that many Kiwi kids take for granted like sports, technology, cultural events, modern learning and the arts. These things should be available to all New Zealand tamariki and we aim to make this a reality in Lower Hutt.
Projects
Since 2012, TAKA Trust has helped provide access to many opportunities to empower our tamariki; here are some of the ways.
Fund Raising
Read about our generous supporters and sponsors and how you can be involved.
Stories
Share the buzz! Find out what people say about TAKA Trust and read our media stories.
Meet some of our community champions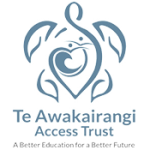 Volunteers
An army of volunteers from Hutt City Council staff to business and corporate volunteers supports TAKA Trust
Projects
Since 2015, TAKA Trust has helped provide access to many opportunities to empower our tamariki and open up a world of possibilities for them
In the News
Here are some of the stories that have hit media headlines
Naylor Love Hutt City Charity Golf Tournament huge success
https://www.newshub.co.nz/home/new-zealand/2018/09/lower-hutt-bike-fundraiser-gets-crucial-help-from-neighbouring-school.html
http://www.huttcity.govt.nz/rata-st-wifi https://www.tvnz.co.nz/one-news/new-zealand/new-initiative-underway-get-more-kiwi-kids-wifi https://www.radionz.co.nz/news/national/366996/free-internet-access-for-selected-students-to-level-the-playing-field
Get in Touch
The more we achieve, the more we see opportunities. If you or your company are interested in sponsoring or supporting TAKA Trust
email: takatrust2015@gmail.com